The second wave of Coronavirus has shaken the people of the country. People are locked in their homes to avoid this. It is very important to keep immunity strong to avoid infection. Medicinal plants are useful to keep on hand treating common ailments. It is very important to have medicinal plants around the house because you never know when you might need them. To help you decide what plants are best for you, we rounded up our top medicinal plants, their notable health benefits and how to use them. It's important to remember that you should always double check with your doctor before consuming or using anything new for your body.
---
Tulsi plant is present in almost every household. Eating Tulsi leaves not only increases immunity but also provides relief in colds and colds and coughs. There are four types of tulsi mentioned in ayurvedic texts ie Rama, Krishna, Vana & Kapoor Tulsi. The Rama Tulsi is an effective remedy for Severe acute Respiratory Syndrome. Juice of its leaves gives relief in cold, fever, bronchitis and cough. Tulsi plant fills the positivity in the house.
---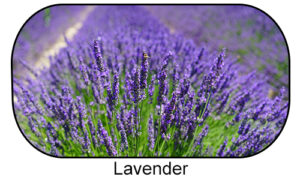 This fragrant purple flower oil has antistress properties. It also improves cognitive ability and helps you get better sleep. Lavender (lavandula) is popular for its soothing scent and ability to calm the nerves. Lavender tea is another drink you can whip up to help you unwind after a long day and have a good night's rest. Lavender oil is also popular for massage treatments, aromatherapy and even hair treatment!
Lavender health benefits:
♦ Eases tension and reduces stress
♦ Relieves headaches and migraines
♦ Aids sleep
♦ Supports healthy hair and skin
♦ Fights acne
♦ Relieves pain
♦ Treats respiratory problems
Common uses:
♦ Brew flowers for a tea
♦ Use essential oil in a diffuser
♦ Apply essential oil topically
---
It can help you in dealing with anxiety, stress, insomnia, and cancer, but it is necessary to get an allergy test done before using it. Chamomile is commonly consumed as a tea and you can make your own at home by brewing dried chamomile flowers (just make sure the flowers are completely dry). Drinking a cup of chamomile tea before bed can help you relax and have a more restful night's sleep.
Chamomile health benefits:
Improves overall skin health
Relieves pain
Aids sleep
Reduces inflammation and swelling
Rich source of antioxidants
Relieves congestion
Common uses:
Brew dried flowers for a tea
Inhale essential oil
Apply essential oils topically


---
Basil is a common herb used to garnish salads, pasta and many other meals to add delicious flavor. You must have used basil lot many times in food but have you ever tried it to heal flatulence? It has the power to treat, Cuts, Lack of appetite, Stomach gas and scrapes. Holy basil, commonly referred to as tulsi, is a specific species of basil that originates from India. It's considered a sacred plant that is used in teas, ointments and more, to help treat a variety of ailments like fevers and diabetes.
---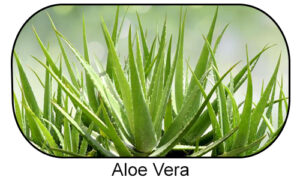 Aloe vera is a medicinal plant that's been used to treat various health conditions for thousands of years. It's usually safe to use also vera directly from the plant or you can buy it in gel form. The aloe vera grows only under the sun with well-drained dry or moist soil. Although the plant tastes like a turd, it's still edible. The sap from aloe vera is extremely useful to speed up the healing & reducing the risk of infections for :
♦ Wounds
♦ Cuts
♦ Burns
♦ Reducing inflammation
Apart from its external use on the skin, aloe vera is also taken internally in the treatment of :
♦ Ulcerative colitis (drinking aloe vera juice)
♦ Chronic constipation
♦ Poor appetite
♦ Digestive problems