New Delhi:  23rd February 2022/HE Times

he Kejriwal government is building Decentralized-STPs in 5000 parks of Delhi. DJB is piloting different models at 5 locations in Delhi. The Delhi government aims to solve the problem of irrigation of water in more than 5000 parks of Delhi through D-STP.
The initiative intends to treat sewage water locally and use it for gardening purposes. The treated water will act as fertilizer for plants. Water Minister and Delhi Jal Board (DJB) Chairman, Shri Satyendar Jain visited an under construction D-STP in a park in Model Town in order to inspect the ongoing work.
He instructed officials to make use of the existing space of the park. He said, "The D-STP must be aesthetically pleasing and landscaping should be part of the system. This will be a huge step towards creating a natural ecosystem and to help the flora and fauna to grow in the area. He further said, "A proper mechanism should be placed to ensure public convenience is not compromised."
Delhi Government is building D-STPs at 5 major locations of Delhi, i.e. Sheikh Sarai-I, Sheikh Sarai- II, Sandesh Vihar, Ashok Vihar, and Model Town. These D-STPs can be considered as a sustainable and cost-effective alternative for the treatment of wastewater. The Delhi government aims to solve the problem of irrigation water in these parks through D-STP.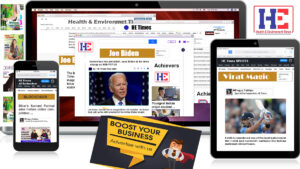 In these 5000 parks of Delhi, where D-STPs are being built, the old method of irrigation will be changed. In these parks, conventionally, there is a small fitting of the pipeline, due to which the water overflows to the maximum and gets mixed with the freshwater and contaminates the water.
The new D-STPs will provide the solution to this water contamination problem. The recycled water, after the treatment, could be easily reused for the irrigation practices in the parks which will save precious groundwater and will not need any additional pipeline to supply.
Apart from this, D-STPs will save the amount of funds being spent on the procurement of fertilizer because the treated water will have all the essential nutrients and thus no additional fertilizer will be required. Currently, the water that is needed for gardening is extracted from tube wells that could otherwise be used for drinking water purposes. By constructing the D-STPs, the treated water will be used for gardening purposes and dependency on groundwater will be reduced. Hence, the groundwater levels that are gradually decreasing will be conserved.
What are D-STPs & how are they different from existing models of STPs?
Decentralised-Sewage Treatment Plant (D-STPs) is a mechanism of placing wastewater treatment at the site of origin of wastewater. Currently, Sewage Treatment Plants (STPs) are installed at a distant geographical locations of the city and water is collected from different sources and treated for further use by laying expensive conveyance system.
This will not only resolve the complex problem of sewage transportation but will also help rejuvenate the local water bodies and increase groundwater levels by allowing the treated water to flow into them. Decentralised-STPs are sustainable alternatives to large treatment plants that require miles of costly supply, effort and delivery of infrastructure.
With the country hurtling towards a water crisis & treatment of wastewater, it is a possible alternative, using models that are different from the centralised approach, is a sustainable and cost-effective solution that will help for a better future.